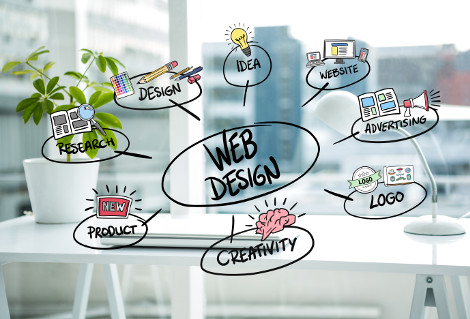 Online presence is mandatory today, but you should keep in mind that in the chaos of information, clients' demands become higher and higher. The times of "old html websites" or running a business without a website have long gone. The responsive website has become the main and most important communication channel with your client.
Websites meet multiple functions simultaneously. For these reasons the creation of a website requires an in-depth analysis of needs and goals. It is important to set priorities and the main roles that a website will play: raise brand awareness, improve sales or meet information objectives.
We know that a good (and successful) website can only be created by people who are thoroughly prepared for it. That is why we only hire top professionals with many years of experience and extensive knowledge of marketing, programming and web design.
We will also take care of you after the project has been deployed on the server. You will not have to worry about SEO, performance monitoring, technical support or hosting.
IN SHORT: we will design, program and provide hosting for your responsive website.
Do not wait until your competition starts to profit from their services. See how we work and send us an inquire today!
"Responsive web design (RWD) is an approach to web design aimed at allowing desktop webpages to be viewed in response to the size of the screen or web browser one is viewing with. In addition, it is important to understand that responsive web design tasks include offering the same support to a variety of devices for a single website. Recent work also considers the viewer proximity as part of the viewing context as an extension for RWD[1]. Content, design and performance are necessary across all devices to ensure usability and satisfaction." (source: Wikipedia)
"SEO - Search engine optimization, the process of affecting the visibility of a website or a web page in a search engine's unpaid results" (source: Wikipedia)